Nicole Valentine, a highly sought after business strategist, brings innovation, insight, and business growth acumen to entrepreneurs and executives through her New York based management consultancy, Synergy Business Development. Nicole's combined expertise as an attorney specializing in global mergers & acquisitions and as a growth strategist for startups has uniquely positioned her to create the best in class business strategy app, Winly, available on iPad and iPhone. Behind the app is a success method unlocking exponential growth for entrepreneurs and business executives around the globe — something we definitely wanted to learn more about.
Branding Magazine: Can you briefly tell us the story of Winly and give us a few tips for developing a strong app brand?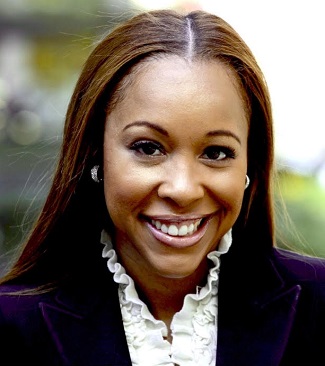 Nicole Valentine: Winly is the manifestation of all of the advice that I've ever given (or wanted to give) to entrepreneurs who couldn't see the blindspots in their businesses. Plain and simple. It's a pioneering business app with the personality of a business coach. Before there was Winly, there was me. A gutsy corporate lawyer who started a consulting business in the middle of the worst economic crisis since the Great Depression. Looking back, I remember when my boss told met that "I had balls" for resigning. At the age of 32, I didn't quite appreciate his words. I left feeling flattered. Not scared. Now that I think about it, Winly has balls. It's an app that believes it can help transform entrepreneurs and executives into masters of strategy. It's an app that believes that winning in business on a daily basis is within reach. It's an app that believes startups (underdogs) can successfully compete in the market as long as they are armed with the most important weapon: strategy.
SEE ALSO: A BRITE Look at Brands, Innovation, & Technology and Why User Experience Sucks
Winly was born after my consulting business turned five. Those first five years in business were a combination of delivering business development services and incubating Winly. I learned so much about entrepreneurs and startups. There were so many commonalities. Everyone has this DIY mentality. In the early stages of starting a business, people want to spend time in the discovery zone. They want to discover their passion, experiment with product, form a tribe, and find followers. They want to figure out things for themselves and be the hero. The quest to win on their own terms — the journey — was as important as building a successful business. So when you see business failure, there are entrepreneurs who are saying, "I got something out of this experience. I learned a lot. I grew. I built muscle. Now, I'm ready for anything." So Winly is my extension in the form of an app. It's the co-pilot in my business. It's that objective advisor. It's there for the motivated, the curious, the competitive, the disciplined, the ever growing and learning entrepreneur.
Several years ago I moderated a panel at SXSW and took that time to search for an app developer while I was in the same city with the cream of the crop in tech. I met mostly game developers and was struck by the stats on the abandonment rates for app games. At the time, numbers were swirling around 90% for the percentage of apps being downloaded and used only once. Today, studies are showing that 25% of all apps are used only once. Big improvement. This is significant to consider when developing a strong app brand. App branding is more than just attracting the crowd to your party. Success is quantified when they stay for a while and come back tomorrow and the next day and the next day. I use an analytics app called Flurry to track Winly's usage. This real-time data informs my team and provides insight for developments and iterations.
Some tips:
Great apps make life easier, happier, and better. I think a strong app brand delivers on its promise. There may be added pressure on apps because they are connected to some of the greatest inventions of our time — the smartphone and tablet. This pressure to be a clear and convincing lifestyle solution is compounded by the presence of a robust marketplace with hundreds of replacement apps at your fingertips. With so many choices and not much room to recover when a user is disappointed, the best apps aim for that step beyond loyalty — love.
Great apps are connected to great platforms and great people. I believe certain types of apps should not stand completely alone. App brands should build a customer-centric business that anticipates the need for personalized service and questions. Let's take an app that provides a service (i.e., substitutes a person). I'm not talking about Uber, where the app substitutes the dispatcher. I'm talking about an app like StyleBook which connects you to expert tailor Michael Duru when you need advice. That's a great model.
Great apps are visually stimulating. When I first built Winly with my own coins and investment, I cared more about delivering rich content than design. Well, I learned a huge app lesson. Design matters. Design really matters. Before anyone jumps into the content, they react and respond to the packaging. That holds true for apps, too. The tastebuds of app users are sophisticated. If you want to be in the winner's circle, user experience and design is a critical investment.
RELATED: Why We All Should Be Investing in Design
Bm: A few years ago, there was a panel at SXSW titled, "Mobile loyalty lifecycle: a battle for screen-time". What are your thoughts on how a mobile app can nurture brand loyalty?
NV: What's popping out in your question for me is this notion that the relationship between the customer and the brand is at the center and the app is the messenger — like Cupid. It reinforces the love and strengthens the bonds through frequent alerts, love taps, rewards, and constant presence and accessibility. Because the mobile phone is more like an additional body part these days — never leaving the side of its owner, not even during bedtime — the mobile app has moved up to first place in terms of where customers experience the brand most frequently.
In the app relationship, the nurturing phase is the place where there's lots of connection, space for understanding, and opportunity for feedback. I think the emphasis on team is important here. Apps need to have a tight inside game focusing on innovation and team. Teams running the app have an opportunity to fine tune the app with the input of the customer. It goes a long way when improvements and new features are directly connected to the voice of the end user.
Mobile apps also nurture brand loyalty by building community. Activity apps like FitBit and game apps like Words With Friends have this "let's come together" feel. Brands score high on the brand loyalty scale when current customers recruit new customers. This can happen virtually or physically. It's all about community and connection. Brands have the power to curate great experiences for their communities, fans, and followers.
Another interesting playbook for brands is participating in new and exciting platforms.
A friend in tech created an app called ClaimIt, where you can win free swag in exchange for watching a 15-second video ad. Brands like Nike, Beats by Dre, AMC Theaters, and Sony PlayStation are seen throughout the prizes. Sure, these brands have their own apps, but this positions them on another app as the big reward. This cross-brand pollination is happening on apps. Brands will experiment more with partnering up on apps. I call that the co-marketing playbook. It's a win-win.
SEE ALSO: How Big Brands Foster Global — Yet Regional — Loyalty and Awareness
Bm: Many thought leaders are saying that we have entered the world of the customer. How can brands best position themselves to capitalize on this shift?
NV: I love how that sounds. The world of the customer. It leaves me with this good feeling that one day the customer will truly come first. I think over the many years, and I'm specifically talking about the U.S. market, we have missed opportunities to know and understand who customers really are. There is this pull to put people in boxes, rather than explore their depth and layers, and judge them for not adding up. This shift from "the brand knows best" to "the customer knows best" is going to require lots of listening. Brands can position themselves to capitalize on this shift towards the customer by hiring people who reflect who the customer is. The goal is to have a more authentic conversation with dynamic and diverse customers.
Imagine having more reflections of customers under one roof who specifically work as influencers in the brand, marketing and communications departments. I also find that there are so many brand fails that occur because there aren't enough — you name it — in the room. Brands should pay closer attention to who is controlling their social media accounts because that voice of the brand is leading the conversation. I always wonder when a brand makes a misstep, what's the culture like at the brand? Is there room for open dialogue inside the company? Is the brand evolving with the times? The brands who are being self-reflective are winning. That self-reflection often leads to concrete initiatives like creating innovation labs within the company. For the believers that brand is synonymous with product, getting ahead of disruption is key. Disruption is really about customer shift. And the role of technology combined with smart strategies behind the code is very necessary.
Bm: Let's shift gears a bit. As a start-up advisor and attorney, what are some of the biggest challenges that startups face today? Can you give us a few strategies to mitigate them?
NV: When I switch out my tech founder hat and put on my startup advisor hat, I turn into mama bear. I feel protective of founders who are building great brands without building a fence around it. I'm an advocate of investing in intellectual property protection early and working with IP counsel to identify the brand assets and make the proper filings nationally and internationally. There's so much creativity out there. When looking at brand as an asset class — one that would be valued in a sale of the company — I believe that the creator, the originator, should get the reward.
I find that most startups operate with very lean teams and limited resources. This presents obvious challenges during the growth phase. When it comes to brand, startups get the benefits that come with being an upstart. Being new is sexy. Being the underdog is charming. Those early wins in brand come with being in the pioneer class. Entrepreneurs are gutsy and the public invests in their leaps. Over time, the brand needs to make the transition into developing, protecting, defending, and capitalizing on the brand. This phase involves a brand playbook that actively leverages the brand to create new products, partnerships, and opportunities.
Speaking of partnerships, when I launched Winly, I was able to link up with American Express OPEN. A chance encounter with the head of brand for OPEN led to a feature for Winly in a digital series on startups. I spoke to her about what it took to get Winly into the Apple Store. I didn't start Winly in my garage or sleep in my car to fund my app. But I did share my story about divorce, using my Amex card, and putting it all on the line. This connected us. This connected our brands. There are huge challenges in marketing new products without experts, teams, dollars, and agencies. A strategy that I live by is the partnership playbook. It works when it makes sense for both brands.
SEE ALSO: The Next Generation of Brand Innovation: Branding Roundtable No. 12
Bm: In your opinion, what's next as it relates to brands?
NV: This is a tough one because there is a great deal of brand genius out there. People are sharing brand best practices and strategies. We are getting more in touch with brand DNAs. The Millennial generation is influencing branding trends. Brands are aiming to be better global citizens. Brands are active and engaging.
I would say what's next is brand courage. Brand courage represents the decisions that a brand makes during tough times. We are in some tough times, and the impact that brands have on our culture and society is very real. Brands playing the role of influencer, policy maker, community developer, environmental ambassador…that's possible. We're going to see more of that in the future.