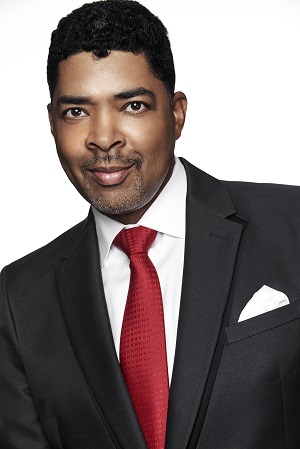 This month, The C-Suite features Keith Clinkscales. Back in 2013, Keith was appointed by Sean Combs (founder and chairman) to be the CEO of REVOLT Media & TV. Since then (and, most likely, greatly due to Clinkscales platform thinking and fan focus), REVOLT achieved the third largest, independent network launch in the history of cable television (greater than Oxygen and the NFL and NHL networks). Simply put, the multi-platform network ended up reaching 50 million young adults. With this in mind, we sat down with Keith to talk a little content, a little tech, and a whole lot of branding.
Brandingmag: How do you build and expand a user-engaging platform in the age of infinite tech disruption?
Keith Clinkscales: Everything in media, entertainment, and branding is accelerated now due to technology and it's about being able to go ahead and make things work. Sometimes it's not a matter of the message or the medium, it's a matter of the time; it's a matter of when you're going in. Last year, Lee Daniels and Empire were here and people came and they were nice and they enjoyed [the talk], but it wasn't the crutch that it was. Now, folks that had seen it could really see that this was going to be something — we saw that it was going to be something. [Daniel's] point was good:  We have more information now, we have more abilities to look at markets now, we have more abilities to detect. So, with all that knowledge, that decision-making should be better.
RELATED: The C-Suite: Jordan Kretchmer, CEO of Livefyre
BM: Where do you see REVOLT's content strategy going next? Would you move into other verticals like gaming and is mobile going to be a larger focus for you?
KC: Well mobile…yes. We're changing the focus of [our] screens. Our foundation is in cable and having those screens; however, a young person is going to look at their phone about 25 times more than their television, so you have to increase the relevance of that phone screen. The way we produce our television shows, though, can be done so they can have frictionless moves to mobile devices, not unlike some of the segments on the Daily Show or some of the things that Jimmy Fallon is doing. Some things don't work well for mobile screens, but some things do: short content [and] short engagement content sometimes.
BM: How do you see user interaction playing into what you just spoke about?
KC: Right now, heat begins, they go to different heat sources, and [people] begin to hear about it on Instagram, hear about it on Twitter, even Facebook. Facebook is not a dinosaur, it's still there and it's not going anywhere. So, when you see things starting to get some motion, people want to see them. Also, the technology gave you what you want, that's not the problem, you can get anything you want. Knowing what you want is the problem, and that's when branding comes in. Branding is the thing that says, "Well, this is coming from so-and-so, therefore it must be good" or "so-and-so is involved in this, so it must be good" or "it has this brand on it, so it must be good." That's the kind of thinking that people who are branding experts and content creators have to think about.
BM: One of the disconnects I see with companies is retaining Millennials, so how is REVOLT going to speak to brand authenticity versus transparency and keep the attention of Millennials?
KC: The most important lesson about Millennials is that as someone who manages a business target for them, you have to get comfortable with the notion that you're not in charge. It's not something where you can sit and say, "This is what I'm going to do to keep them." What you have to do is make sure that you're working almost three times as hard to take the things that they want, take the places that they go [to], and make sure that you build them into what you're doing. You've got to have different ways to have them respond. Media that doesn't respond to them is not going to work for them. They have to feel like they are one click away from being on your stage.
SEE ALSO: The C-Suite: David Chen, CEO of Strinkingly
BM: What's next?
KC: We are in the middle of a tremendous time in the television/cable/telephone/ satellite world and change is going on from the biggest companies, [from] Disney and Viacom to smaller independents like REVOLT. We are all delivering media, but the decisions that we're making are changing because ratings are changing. Advertisers are not always relying on ratings the same way because we don't have all the measurements yet, but we're going to move on to some form of a total market as technology gets better. The technologies here today can tell who's watching what, why they're watching it, and what time — all of these things. The efficacy of traditional spots are going to continue to be challenged. The direction that's next for us is to continue to organically work with advertising partners to working with folks that are seeking new content to brand, but also to provide the tools and the environment that allows them to do that in a way that works for their brand values.
Although the conversation was brief, the takeaways were clear:
It is not enough to simply gather the data. You must apply it into key decision-making points. You must know what you're looking for and why.
Snackable content is king and mobile devices continue to prove that in their content evolution.
Branding is the word-of-mouth factor that moves quicker around the digital realm than any advertisement. That's why content creators are so important.
Millennials don't just want to interact, they want the story to be about them. In order to do so, create the interactive options necessary to allow Millennials to engage on their own terms and in a manner that is seamless with their daily lives. Be predictive and proactive when it comes to integrating these solutions into your strategy.
Partnerships will be forever useful. You cannot do it all yourself and you shouldn't want to.