The hospitality industry is going through a rocky and rapid transformation, and it is more imperative today that hospitality brands have strong leaders who can adapt and communicate well. Brendan McNamara is the Executive VP in Marketing, Communications & Product Development for the successful Dream Hotel Group. In 2004, McNamara, in concert with Vikram Chatwal, came up with the concept for both Dream and later on Unscripted hotels, overseeing design, sales, and marketing efforts for these brands that would eventually focus on the company's expansion into the lifestyle space. In this latest C-Suite, we talk to McNamara about the transformation of marketing, the changing demographics in business travel, and the up-and-coming trends for the hospitality industry.
BrandingMag: What marketing tactics have proven to be most successful for the hotel group and how have those changed over time?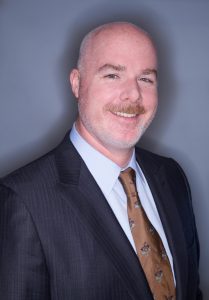 Brendan McNamara: Realizing that our business model is built on a foundation that is a bit different from a traditional hotel was key to identifying what marketing tactics would work best for us. Our dining and nightlife establishments are the lifeblood of our brands and are frequented by the local constituency at a rate of 3-4X the hotel guest, so for us it is all about local engagement to keep these venues relevant. That, in turn, creates the daily drop PR buzz going and creates the draw for the traveling public to want to be part of the action. Engagement on multiple social media platforms is critical for these venues as a means to have a dialogue with our customers and also to encourage them to share their experiences with their respective friend groups.
Another key factor for us has been establishing a unique voice that is at once slightly irreverent, knowledgeable, and welcoming. This voice, linked with campaigns that relate to the aspirational meaning of the term "dream" has been a winning combination for us.
Bm: What are the most exciting technologies helping improve the Dream Hotel Group customers' experiences moving forward? Which ones are going to affect the company internally the most?
BMc: Some of the most exciting tech pieces are yet to come or are in development. Putting together the pieces of the puzzle that are our websites, social platforms, guest service applications, and even mobile key technologies into one useful tool is part of a larger initiative that will transform how we interact with our "houseguests."
Bm: Can you speak to the consistency of branding needed across the broad range of audiences that a hotel group like yours might be targeting concurrently.
"A great brand makes you feel more whole for having included it in your life."
BMc: The bane of my existence is the so called "brand creep." I suppose it's the same with anyone charged with steering a brand through its life cycle. It can be a difficult balance allowing the living, breathing organism that is a hotel at a unit level explore the unique opportunities that exist within each of their respective environments. What I think it comes down to is trusting that the stakeholders at each of the properties understand the core ethos of the brand, including voice, tone, and basic visuals (the basic brand rulebook for lack of a better definition) and then deciding when it's okay to bend those rules. I think in the modern era we are seeing branding with a lot more flex to it. It also has to do with the space that we live in … the so-called lifestyle environment. Making sure we align with brand partners that espouse some of the same core values as ours helps.
As far as the notion of a broad range of audiences goes, we like to refer to the psychographic that defines our guests as "young at heart." It's the common thread that carries through all of our products.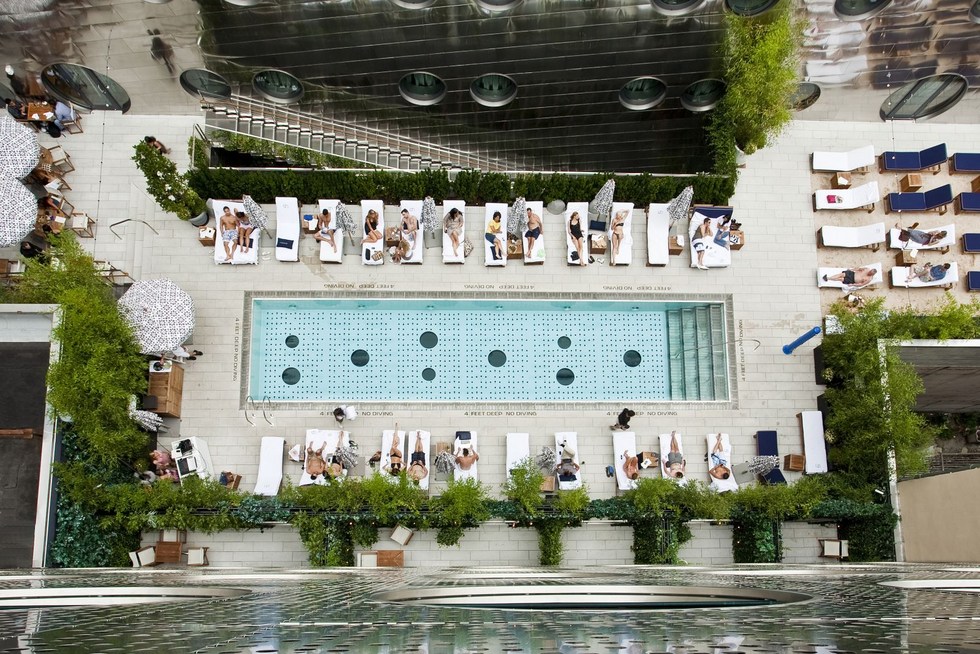 Bm: As a veteran in the hotel industry, what are the top three lessons that you have learned from effective hotel branding that can be extrapolated into building any brand?
BMc:
Feel free to break away from how things have always been done, but be prepared to pivot quickly if things don't go the way you anticipated.
People like to leave feeling that what they got from the money you asked them to part with is worth more than what they paid … so strive to exceed expectations and, generally speaking, the value equation will fall in your favor.
Humor, in good taste, is always relevant.
Bm: In your opinion, what makes a great hotel brand and a great brand in general?
BMc: Hotels sell a perishable commodity, the commodity of time. The brands that do it best are the ones that sell, convincingly, the promise that they will create a better canvas for you to live out your experience than without them. They'll make your business trip more tolerable, maybe even more successful and enjoyable. They sell the escape from the mundane.
I could feed you the same rote hospitality responses here, like anticipatory service, friendly smiles, comfy beds — and that would actually all be true — but there are a few stand-outs that immediately conjure up my favorite memories. Places where they just get everything right. That perfect blend of design and comfort where ambience is understood and it all seems effortless.
"Push too hard and be rejected, push too little and fall into the panoply of milk toast."
A great hotel brand, for me, is made up of properties so distinguishable by the experience and memories you take away with you that each casts their own halo onto the brand.
A great brand makes you feel more whole for having included it in your life.
Bm: The Dream Hotel group recently announced expansion plans with six new properties, namely its first foray in the Middle East region in Qatar. In your opinion, what are the most important things for brands to consider when launching internationally?
BMc: Understand as much as you can about local mores before you decide to test them. Many areas with accelerated development are aching for concepts that push the limits of the current comfort zone. Push too hard and be rejected, push too little and fall into the panoply of milk toast.
Bm: The millennial business traveler is reshaping the future of business travel as well as the hotel experience. What is the Dream Hotel Group strategy for attracting this demographic?
BMc: While we understand and appreciate the segment that is the millennial traveler, we like to think of our core consumer as young at heart, so much of this applies to the broader guest than just that age group. Certainly social channels have become increasingly important tools for communicating, not only in a direct fashion, but in terms of communicating your brand ethos. Different channels are better leveraged for different uses. For our highly activated nightlife environments, Snapchat, Twitter, and Instagram can have gratifying, almost instantaneous success, whereas Facebook can communicate in a more considered way. It's a digital layer cake.
The programming of our spaces also has a lot to do with attracting the Millennial guest. Engagement is boosted by dynamic spaces that take on a different energy created by the crowd in the room and not necessarily the room itself.
Bm: Give three new trends as it relates to the branding of hotels. What's next for the Dream Hotel Group brand?
BMc: The "lifestyle" moniker is finally trickling down to more accessible price points — and it's about time. People are tired of vanilla, even when they're staying in suburban environments. Fast fashion has taught the world that you can express yourself without breaking the bank, and people are looking for that differentiation elsewhere. The same room in every city you stay in isn't comforting. It's boring.
Health & Wellness is becoming increasingly important. People care more about what they put onto and into their bodies, in addition to what they are doing with said bodies.
Alongside that comes sustainability. We will start to see more and more of our daily-use items in hotels taking that fact into real consideration.